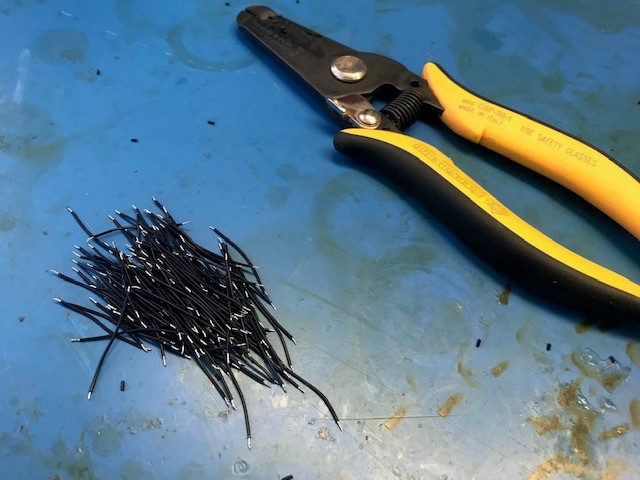 At Cable Assembly Solutions, as well as offering full cable builds to IPC-WHMA-A-620, we also specialise in partial cable and wire preparation services. Our wire and cable preparation services are highly automated using the latest machinery meaning we can keep our prices low. CAS continue to invest in the latest automated machinery to cut, strip, crimp and label wires and cabling. By automating these processes, we can keep our quality high and our leadtimes short.
The volumes we produce are typically low to medium volume in the tens to thousands. We are also flexible and can quote on other quantities, all with low costs & fast turnaround. When the time comes to prepare your wires in quantity, we pride ourselves on the quality of our preparation, our fast turnaround times and our on-time delivery performance.
Typical services we perform for our customers include:
Wires cut to length, stripped and tinned
Cables cut to length with inner cores stripped and slugs left on then coiled
Heatshrink cut to length through our automatic cutter
We aim to offer a range of services and products to fit the wants of all those in need of cable assembly. If you want to make an enquiry regarding the wire preparation service we offer, be sure to fill out an RFQ today.