Here at CAS we understand that it may be difficult to know where to begin as a buyer when purchasing cables. There are different choices for different needs and requirements. No two cables are the same and it is important that both parties acknowledge that. Our RFQ service ensures that customers can attain the ideal assembly for their bespoke needs.
So where is the best place to start? We understand that there may be an aspect of exploring different options for yourself and company before committing to anything immediately. For this reason, we offer an RFQ service that allows you to request a quote. This service is free of charge and you we aim to get your quote back to you within 48 hours of receiving it. There is also no obligation to use us having upon receiving your quote. Completing our RFQ form will not tie you down in any way.
Below is an example of our RFQ service working out for all involved.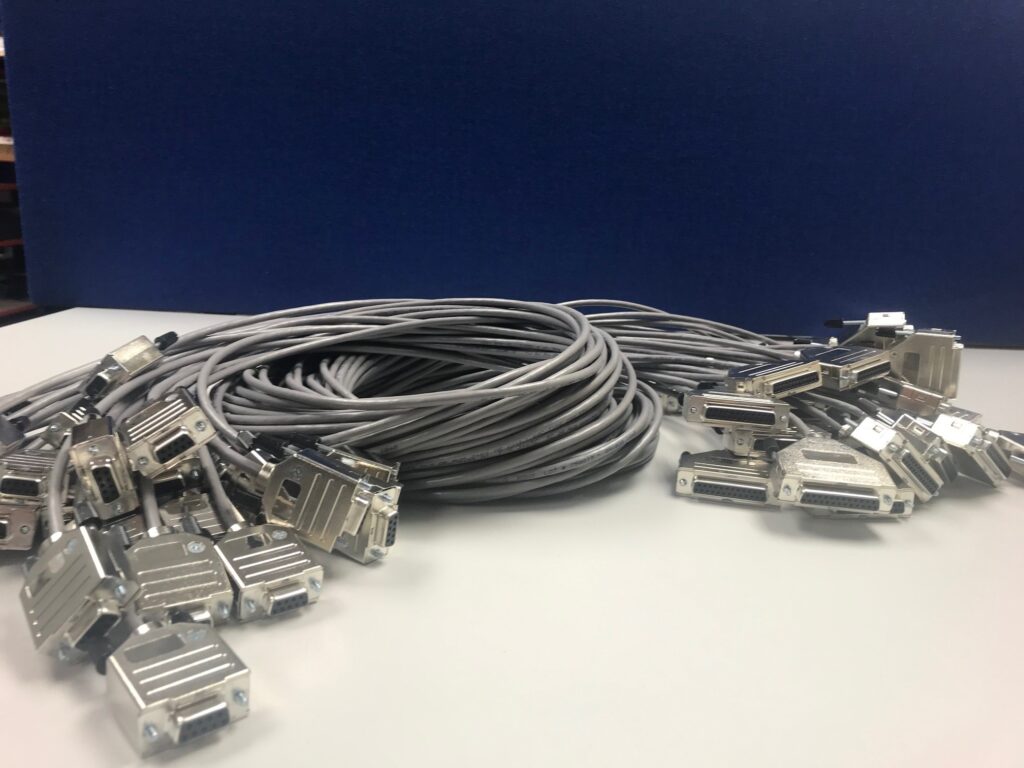 We had an RFQ come through for these cables roughly 3 weeks ago from a customer and they are now ready to go out for shipping today. We received the drawings from the customer for the cables required and from that were able to provide a quick turnaround quote for them. From the first point of contact we have been able to complete the whole process of cable assembly within 3 weeks. This like all of our jobs, met the customer's demand.